Sam Hunt Shares Mysterious Countdown On Instagram Stories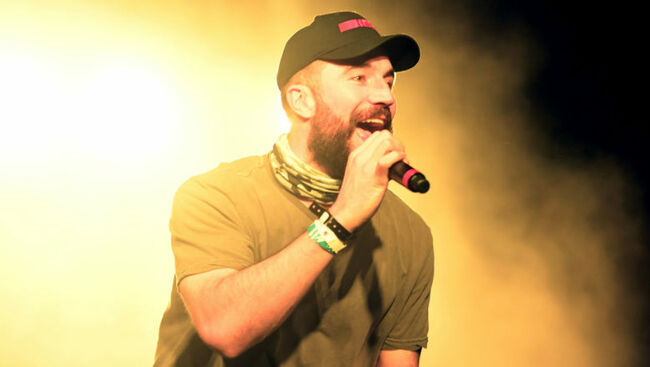 Prepare yourself: Sam Hunt is about to release something and a countdown to the big unveil is live on his Instagram Stories.
On Tuesday night (June 18), the 34-year-old country star took to his social media platform to share the the countdown, which includes four emojis of a house, mic, beer and cowboy. If we understand our emoji mathematics correctly, we're going to assume that means new tunes, but the singer seems to be early in on the writing process for his next project.
Most recently, Hunt revealed that he's been inspired to simply write with his guitar in-tow, which sounds like a drastic departure from his not-so-traditional sound of his debut album, Montavello. "More recently, I've gone back to just picking up the guitar and writing songs," Hunt explained backstage at Country Jam 2019. "Typically, when you pick up a guitar and write on the guitar, there's just a different spirit about it, and they tend to go more singer-songwriter, more introspective ... more traditional in terms of the genre, so that's definitely where the songs are leaning at this point."
While songs like "Body Like a Back Road" and "Downtown's Dead" won't appear on his next studio album, Hunt revealed that the expectation to live up to his discography is very real. "But I still feel the pressure because of the songs in in the past that have created kind of an expectation," Hunt admitted, adding, "So that's what's been tough."